This is probably diving way overboard into the pool of self-importance, but for the people who actually care, some changes are coming down the pipeline with how I am going to run my personal and professional social media from now on. Does this matter to a good chunk of my friends and people who follow me on Twitter and the interwebs? I don't really know, but I wouldn't be surprised if that answer was a boisterous "No". Despite that assumption, due to my recent career choice I think it's necessary to address some changes in where I will be posting my personal stuff, and where you can find out about my life in real estate.
Probably not the Changes I'm talking about.
For everyone who does not know, I have made the decision for the foreseeable future to continue to develop my real estate career, which has resulted in me taking the job full time. I really <3 the nonprofit world and I do see that being a part of my life somewhere, but it seems I have a passion for helping people find their homes, whether that is in rental or traditional real estate. It positively affects people at a personal level, the potential for success is huge, and I really enjoy it. So, for right now, that's where I'm going to hang my business hat.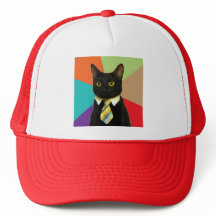 Pictured: My business hat.
With that out of the way, you might be asking, "Gee, Andy that's super duper. Do you have a point with all this?" A good question and I'd like to note that not many people use the term "super duper" anymore so hats off to you for that as well. In my time as a real estate agent, people have used social media in one regard or another to promote themselves. I think it's great, and I definitely subscribe to getting your name out there.
However, I think there is a line in which your personal social media and your business come together. A lot of people are completely comfortable melding the two completely and use their personal accounts to consistently advertise that they are in real estate as a means of getting in front of people on a daily basis. While I don't have a problem with that at all, that sort of approach is just not my style.
However, depending on the time of day and establishment I'm in, this could be my style.
In the end, I plan to try to make more of a separation than before between my personal and professional life. That means that I'll probably talk about real estate occasionally (as it does affect my personal life on some level) on my personal Facebook, Twitter, etc. but to get daily articles and find out how the real estate industry is going on a consistent basis, I will direct you to my blog, real estate Facebook fan page, and business Twitter account. There, you'll get great tips on buying, selling, and staging your home as well as random articles that are real estate related. So, if you're interested in all that, there are links below to get your delicious dose of everything real estate.
"Mmmm...delicious houses."
As far as my personal social media is concerned, I plan to make it more personal- you know, like a regular person. I've kind of held back from actually being a "real person" on Facebook and Twitter, so that's going to change. Don't be concerned- I haven't harbored up any political ridiculousness or held back a slew of swearing, hate-filled rants or anything. I'm just going to be a little more relaxed in how I use my personal stuff.
Pictured: What my new "relaxed" approach will look like.
So that's that. TL;DR version: Business mostly stays business. Personal mostly stays personal. There's going to be some overlap of course, but probably when something really cool happens like a closing or (to a lesser extent) if I write my own article on my website. You might be asking yourself, "How does a dapper and/or elegant person like myself get to these new-fangled places where you give me the real estate news and such?" I'm glad you asked. Here are links related to my real estate business:
Pretty much my real estate base of operations. Here you can search for properties, read up on my blog, and read some articles/tips I've picked up from various places over the years to make your real estate experience as fantastic as possible. My end goal is to make my site a great place for anyone to come visit and learn about finding their new home.
Going directly to a website not your style? Well, I've got a fan page for you. Here I'll be posting daily real estate articles from some pretty reputable sources (WSJ, AOL Real Estate, etc) for your reading pleasure. I'll also have some great updates from my personal life in real estate that you may find interesting. Give it a "Like" if you see fit.
Yes, I too have a Twitter account strictly for real estate. Here, you can find out things about real estate as it happens in 140 characters or less. If you dig Twitter more than Facebook, and you care about real estate- this is for you. Feel free to follow so you can get the juicy news of the real estate market.
So there you have it. Lastly, a form of shameless self-promotion: If you are looking for an apartment, rental property, or are looking to buy or sell your home, please don't hesitate to contact me. I will do my absolute best to get you exactly what you're looking for and I love helping my friends, family, and anyone else who is looking for a new home. Just let me know and I will be there for you.
-AW